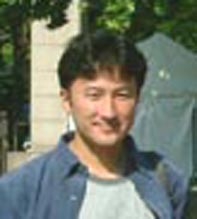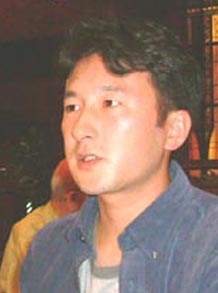 Mother Allowed to See Noguchi in Jail
Ever since Takayuki Noguchi was arrested illegally by China in early December 2003, fears have mounted that he could be tried and sentenced to prison time, unlike previous aid workers who had been caught helping North Korean refugees, interrogated then released.
However, thanks to the intervention of Japan's Ministry of Foreign Affairs, Noguchi's mother and one of his aunts were allowed to visit him briefly in Nanning.
OFFICIAL STATEMENT
For Press Conference Jan. 19, 2004
As we reported at the previous press conference on Jan. 13, Mr. Takayuki Noguchi (32), a member of the Japanese NGO Life Funds for North Korean Refugees (LFNKR), has been detained by Chinese authorities since December 10, 2003 in Nanning, Guangxi in China, together with the two North Korean defectors who were born in Japan. On January 16, the Chinese authorities are reported to have officially charged Noguchi and arrested him.
Meanwhile, we were delighted to learn on January 16 of the release of the female interpreter (Chinese-Korean, 29) who was with Noguchi and the two defectors when they were captured on December 10.
The person in charge of this incident at the Japanese Ministry of Foreign Affairs told LFNKR that Noguchi had broken Chinese domestic laws, so that he was guilty of committing a crime in China. LFNKR must clearly state again that China is signatory to the Refugees Convention, an international law which takes precedence over national laws, and that China, as a member of the United Nations, is obliged to observe the international law.
We cannot accept the attitude of the Japanese Ministry of Foreign Affairs who appear to be taking the Chinese side. It is China who has consistently broken international law, which supercedes their domestic laws. China has officially accepted this principle (Report on China #8211; HRI/CORE/1/Add21/Rev.2, 11 June 2001, "pacta sunt servanda" CAT/C/SR419, 12 May 2000).
We strongly urge the Japanese Ministry of Foreign Affairs to step up their efforts to gain the release of the two Japanese-born North Korean defectors and Mr. Noguchi.
Mother and aunt visited Noguchi at Nanning Prison
On January 17 (Saturday), Noguchi Takayuki's mother and an aunt visited Nanning Prison where, at 3:00 PM, they were allowed to talk with him for 30 minutes. They sat at a round table in what looked like a conference room at Nanning Prison. His mother was given 20 minutes and the aunt was allowed 10 minutes to talk with him in the presence of two uniformed prison officers and one interpreter specializing in Japanese and Chinese. The Japanese consul had intended to join the discussions, but was not allowed. The entire meeting was very likely videotaped by a monitoring camera installed in the room.
Noguchi's mother said he seemed to be in fair health, although he appeared to have lost weight and looked a bit pale, probably because he gets no sunshine. She was relieved to find her son was wearing a T-shirt and ordinary pants rather than a prison uniform. He told her that he gets two meals a day at irregular times. He shares the same cell with three other prisoners. She found that the package sent to him by express courier service, which included clothing and books, had never been passed along to him. His mother carried clothing, books and etc. with her, but she is unsure whether they would really be handed to her son. She was not allowed to hand them directly to him.
Takayuki Noguchi plainly stated to his mother again that he is sorry to have caused trouble for so many people. But his return to Japan without the two defectors would be meaningless, he said, if their lives ended up in jeopardy because he failed to secure their safe release to Japan.
Noguchi's determination represents the motivation of all LFNKR members. While we are fully aware of the risk, we cannot ignore the refugees who cry out "Please help us; we don't want to die." We firmly believe that Noguchi's courageous efforts to help them is in harmony with the spirit of the Refugees Convention. He should not be arrested or persecuted like this. He is in no way a criminal.
In order to urge immediate release of the two North Korean defectors and Noguchi, our group, LFNKR, is launching two activities:
1. Dispatch a member to as many people and places as possible to widely announce that the arrest and detention is illegal. The people and places include Japanese parliamentarians, district councils, domestic and overseas NGOs, Euro-parliamentarians, UNHCR offices, UN High Commissioner for Human Rights, Olympic Committees, and other Olympic-related sports federations.
2. Letter campaign urging people worldwide to send petitions to Chinese authorities, urging them to humane action and release of the three.
Life Funds for North Korean Refugees
A-101, 2-2-8 Nishikata, Bunkyo-ku, Tokyo 113-0024
Tel/Fax: 03-3815-8127
e-mail: nkkikin@hotmail.com
---
---
---